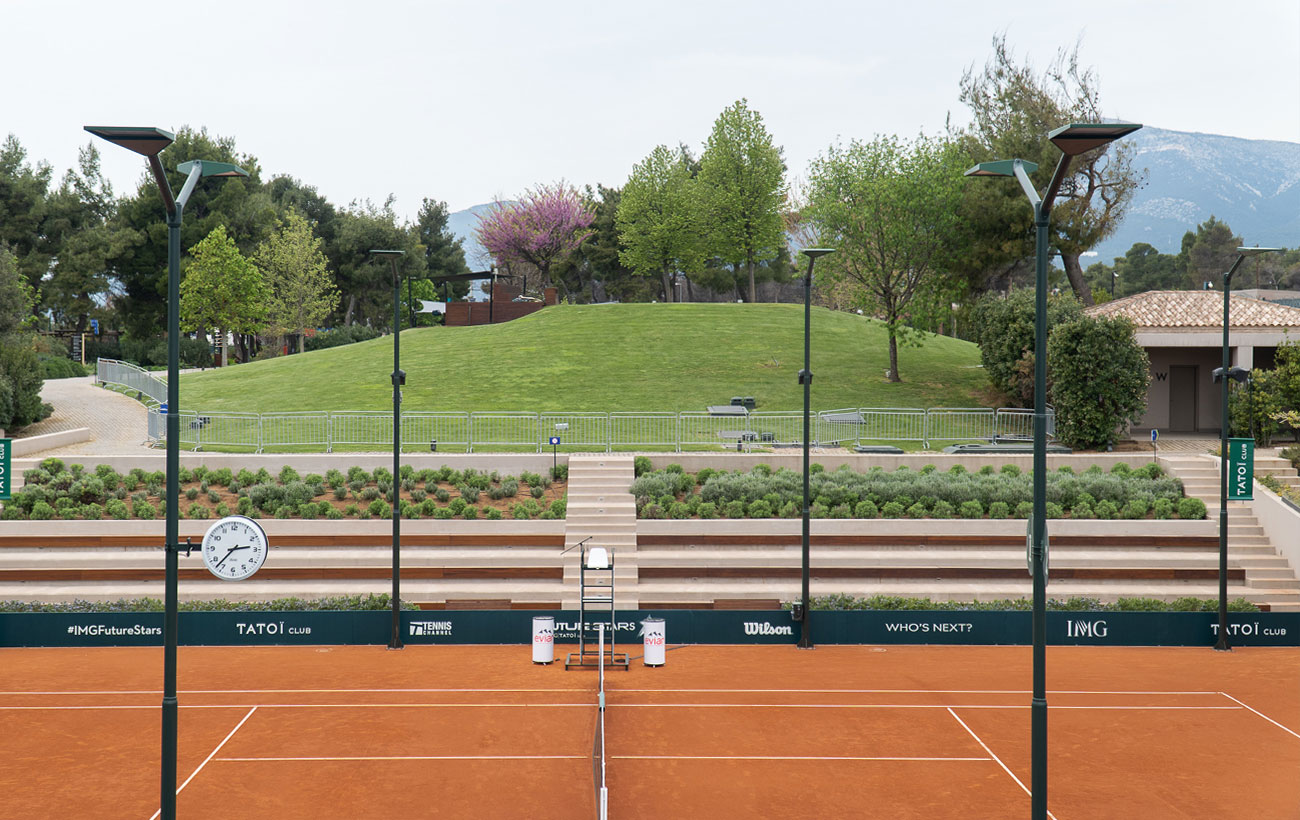 Preparations | Getting ready to welcome the IMG Future Stars Tournament
The countdown for welcoming the inaugural IMG Future Stars Tournament in our premises has already started! With just 3 days to go until the Opening Ceremony, everyone is working super hard here at ΤΑΤΟΪ Club to get everything ready for the big event.
The Center Court, where the Opening Ceremony, the Exhibition Match, and the important matches will be taking place, is ready to welcome the athletes and more than 1,000 spectators. All of our clay courts have also been prepared to host the rest of the matches, as well as the practice sessions of the young athletes.
Additionally, Court 16 has been transformed into a Demo Court, where Members will be able to test the full collection of Wilson performance rackets, from Roger Federer's Pro Staff, Stefanos Tsitsipas' new Blade v8.0, and Maria Sakkari's Ultra, to the brand-new, world-top Clash v2.0 racket for clubbers!
Another area, the Lawn, has also been transformed to host the games that will be taking place every afternoon, for the young athletes to socialise and have fun!
We can't wait to see all of our plans and preparations come alive during the IMG Future Stars Tournament!