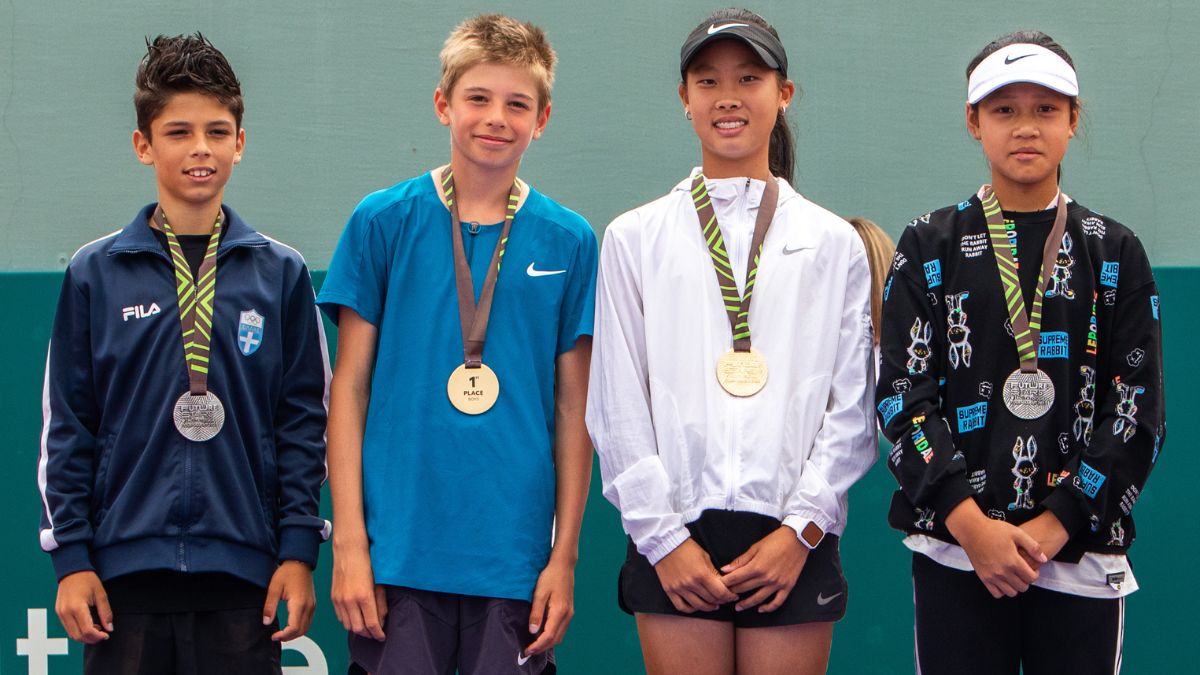 IMG FUTURE STARS 2023 | THE WINNERS
The IMG Future Stars Tournament 2023 has been successfully completed!
After intense matches, impressive tennis skills, a lot of passion and talent the two winners were crowned!
In the girls' category, Yeri Hong from Korea beat Jiayi Lu from China with 6-4, 6-1. In the boys' category, Evan Giurescu from France prevailed over Rafael Pagonis from Greece with 6-2, 6-2.
In addition to the title of the IMG Future Stars 2023 winner, the two champions also secured their place in the Eddie Herr International Junior Championship (under 14 years old) taking place at the IMG Academy in Bradenton, Florida.
Congratulations to all the young athletes who participated in the Tournament and gave their best throughout the week!
Can't wait to see your next accomplishments in tennis!