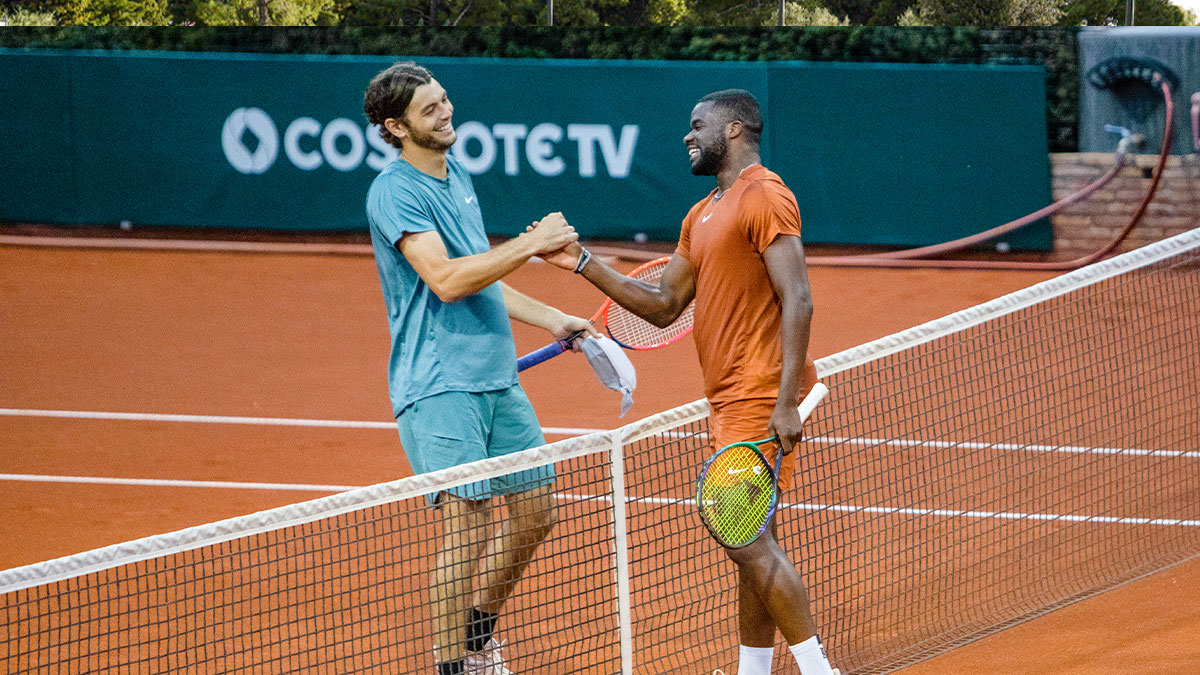 IMG FUTURE STARS 2023 | OPENING CEREMONY WITH A SPECTACULAR EXHIBITION MATCH
The IMG Future Stars Tournament 2023 began with a spectacular exhibition match between Taylor Fritz (ATP world Νο10) and Frances Tiafoe (ATP world Νο11), on Monday 24th April.
The two top tennis players kept the crowds on their toes with their amazing skills! After a super tie break, the winner was Taylor Fritz with 6-4, 4-6, 11-9.
One of the highlights of the exhibition match was the moment when Fritz & Tiafoe passed their racquets to two lucky Ball Kids that played for a few minutes against each other.
After the end of the game, the two tennis superstars played some unforgettable doubles with the young players participating in the tournament as their tennis partners.
From Tuesday 25th until Sunday 30th April, the 48 boys and girls that have arrived at ΤΑΤΟΪ Club from around the world will be competing with each other until the 2 winners (one boy and one girl) are revealed.
Semifinals and Finals will be taking place on Saturday 29th and Sunday 30th April at 11:00.
Get your tickets here.