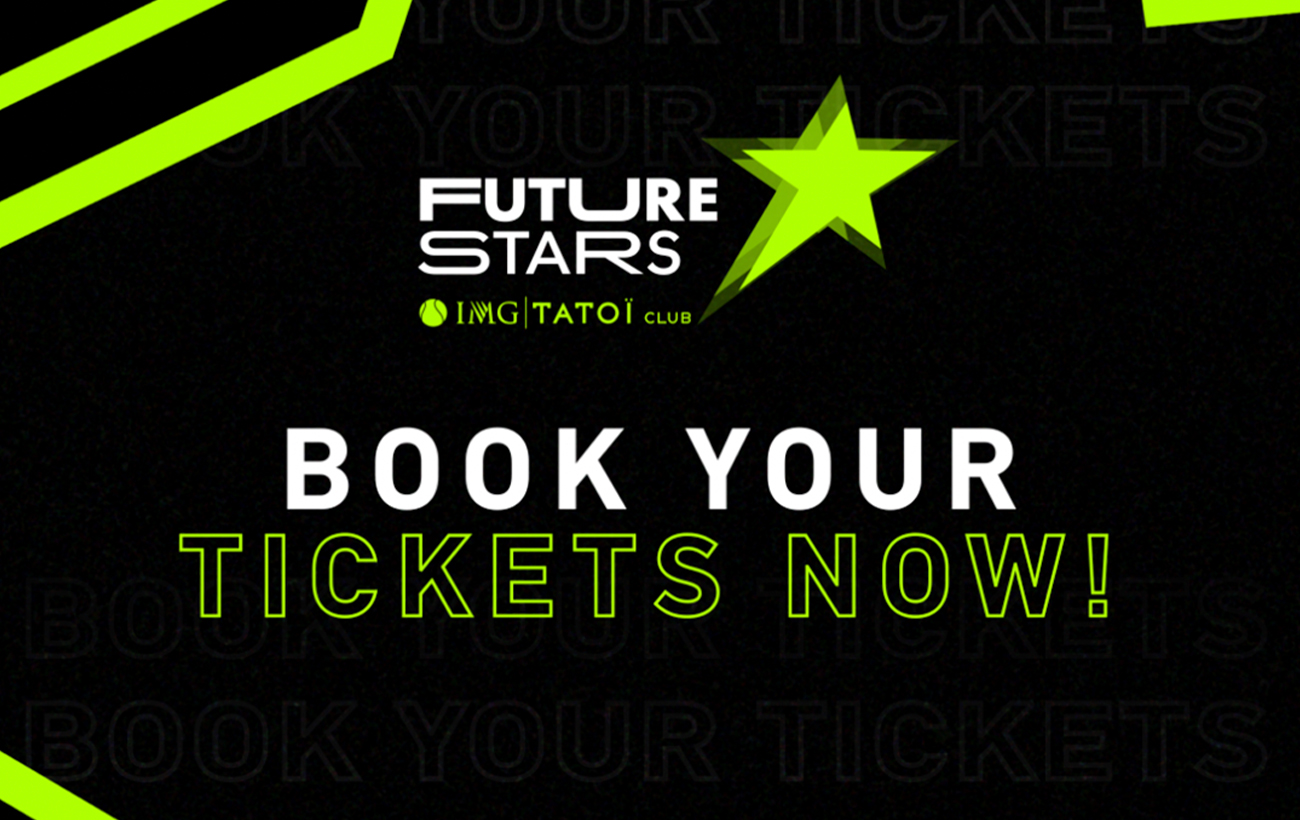 Get your tickets for the IMG Future Stars Tournament!
Tickets are now on sale for the Tournament's Semi-finals & Finals, as well as the Exhibition Match.
Tennis fans will be able to cheer for the top U12 athletes in the world as they compete for the IMG Future Stars title. They will also have the opportunity to watch a breathtaking exhibition match between two of today's hottest names in men's tennis – Carlos Alcaraz and Hubert Hurkacz – taking place Monday April 25th at 17:30pm.
Tickets for the tournament's Finals and Semi-finals cost 10€ a day. The exhibition match ticket costs 60€.
The Future is here Today! Get your tickets here.